There are many mysterious places in the world, which are very difficult to believe by listening or seeing. One such place is Tiananmen Mountain and Tiananmen Cave located in the Tiananmen National Forest Park in Hunan province of China also known as Stairway to Heaven
Tiananmen Mountain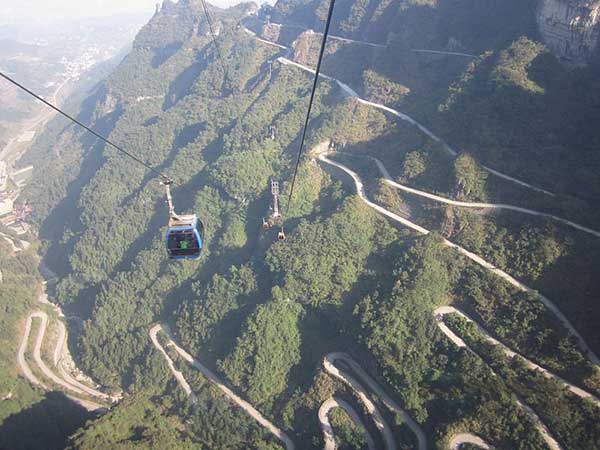 Tiananmen Mountains is a beautiful place for nature lovers and tourists visit here throughout the year. Especially Indian tourists come most to visit it. The reason for this is that this place is also called the ladder of heaven. In China, along with The Great Wall of China, there is another Famous Tourist Spot, the tourists come to visit here in a large number. Tiananmen Mountain in China is also called the ladder of heaven. In fact, the cave in this mountain is also called the world's highest cave. Perhaps this is why the path of the cave is also called the path of heaven.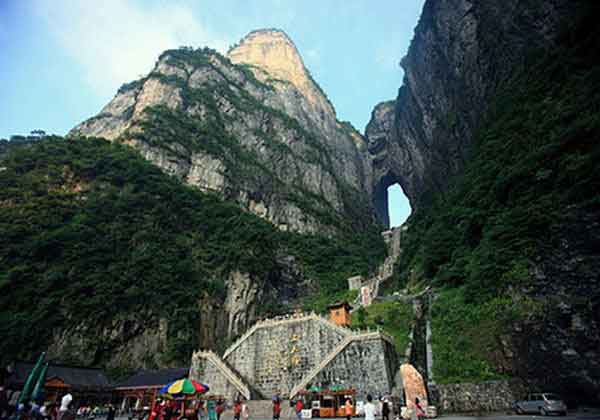 Built-in the hills of the beautiful mountain, this mountain's height is 1,528 meters, about 5 thousand feet. It is said that in 253 AD some part of this mountain fell apart. A cave was formed on this mountain broken due to a strong typhoon. Its length is 196 feet and height 431 and width is 187 feet. Due to such a height, this cave is completely surrounded by clouds. Because of this, it was said to be called the door of heaven. To get to this place filled with tourists, you can also use the cable in addition to the road.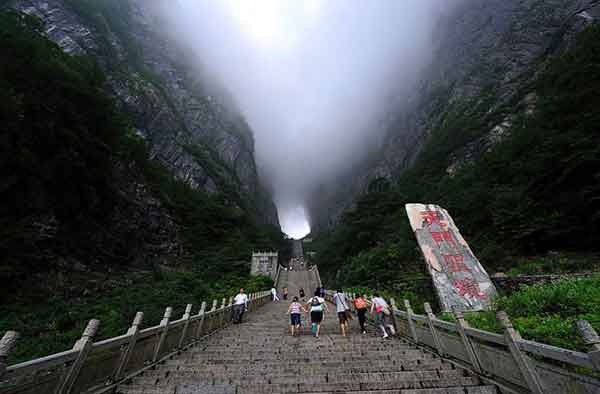 You may have seen many cableways in the world so far, but the name of cable that has been given to China's cave is recorded as the world's largest cable van in Guinness Book of World Records. Yes, here you will find yourself in the clouds while walking on this 24459 feet cable. From where you can see the views of the city of China, as well as to see the weather and natural scenes here. After landing from the cable you have to climb up to 999 stairs and then you can reach this cave.
It is said that in the 20th century, there was a waterfall near Tiananmen Mountain, which was visible only for 15 minutes. After that, it disappeared. Its water fell directly below the height of 1500 meters. However, now this waterfall doesn't exist.
Comments
comments