Who does not know Asha Bhosle?  A famous playback singer of Hindi film industry is known as " Asha Bhosle ". Today is her birthday. Let's know some things about his life on her birthday:
Asha Bhosle was born on September 8, 1933, in Sangli, Maharashtra. Asha Bhosle, Asha Tai, there are many such names that have been given to them with love. Her father Dinanath Mangeshkar was a famous singer and hero who had given classical music education to Asha Bhosle at a very young age.
Her father died when she was only 9 years old. After the death of her father, her whole family shifted to Mumbai. Due to which, she, along with her sister Lata Mangeshkar, started singing and acting for family support.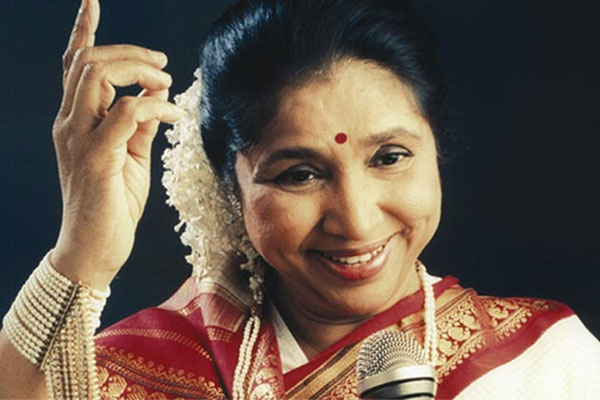 When she was only 16 years old. She went against her family and married a 31-year-old Ganpat Rao Bhosle. Because this marriage was against the wishes of the family, due to which they had to leave their home also.
But the marriage was unsuccessful and it broke after nearly 11 years. It is said that the marriage was broken due to the bad behavior of her husband and his brothers. After the marriage broke down, she came to her house with her children. From Asha Bhosle's first marriage, she has three children, two sons, and one daughter.
After living alone for 20 years, in the year 1980, Asha got remarried to Rahul Dev Verma     ( Pancham). This marriage was successfully performed by Asha to the last breath of Rahul Dev Verman. They have three children and five grandchildren.
Asha Bhosle had to struggle very hard at the beginning of her career. she did playback singing even for B and C grade films in her early career. She sang her first song in the year 1948 in the song "Saawan" for the movie "Chunariya".
She sang her first Hindi Solo song "Night of the Queen" in 1949. There is a specialty in her voice because of that she has scattered the magic of her voice in classical music, qawali, hymn, ghazal, and pop music.
Asha has sung more than 12000 songs in more than 1000 films in 20 languages. In 2011, Asha Bhosle was chosen by the Guinness Book of World Records to record the most songs. Asha believes Riaz (Practice) is the key of her success. Even after touching the peak of the Highlands, she still practices with the same passion, discipline, and dedication.
Asha is one of the best playback singers of Hindi cinema as well as she is a very good Mimicry Artist. Asha Bhosle is not only a good singer but also a very good cook. She has her own restaurant chain in Dubai and Kuwait.
In the world of music, Asha got this position with hard work, for which she was awarded many big awards. He has also been honored with 7 Filmfare awards, 2 times National Award, Padma Vibhushan and Dada Saheb Phalke Award. Asha Bhosle is the only Indian actress to be nominated for the Grammy Award in 1997.
Comments
comments